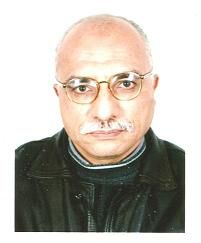 17th OF MARCH 2010 CIVIL POLICE CAR WITH DEFECTIVE LICENSE PLATE FROM BOTH SIDES ?!
-UNFREEDOM OF « EXISTENCE » VIA VERLASTING TUNISAN POLICE SIEGE AGAINST ABDELKARIM HAROUNI-
HEND HAROUNI-TUNISIA
In the Name of Allah, The Clement and The Merciful & Prayer and Peace be upon Our Loyal and Sincere Muhammad Prophet

Tunis on the 17th of March 2010-1st of Rabii Athani 1431
FREED BUT NOT FREE
TUNISIA'S FORMER  POLITICAL PRISONERS
AMNESTY INTERNATIONAL FEBRUARY 2010
-Abdelkarim Harouni case in this report is on page n° 6-
I make reference to just published Amnesty International February 2010 report to stress that the illegal and inhuman known police siege carried out against my brother Abdelkarim Harouni, ex- political prisoner (16 years of prison among them 15 ones under illegal solitary confinement) and Human Rights Militant is not broken.
Various civil police car brands are strictly reserved for a specific and basic task to accomplish that is Abdelkarim' s  shadow ! at his place of work at "Les Berges du Lac", at home and wherever he might be … (Ref. : My daily published follow-up of the siege). Under such violation of the human being right for life, could one still qualify the life that my brother and our family are leading as being a true life in our country ?!, I let you think of what it can be called… .
Today, Wednesday 2010 a very astonishing incident took place as far as the police siege around and in front of my brother's place of work is concerned as the used civil police car this time is a TOYOTA white car -4 doors- N° 81 TN 32 had a defective license plate from front and back with 2 civil police agents inside ?!!!.
Here are some extracts from the above mentioned Amnesty International report :
ABDELKARIM HAROUNI
"This harassment is an attempt
to isolate me from society.
Finding a job, getting married
or visiting friends and relatives
are difficult tasks. There is a
climate of fear among my family
members, the neighbours and
my friends, who do not dare to
visit us."
Abdelkarim Harouni
FREEDOM OF MOVEMENT
The Constitution protects the right to freedom
of movement, stating that "every citizen has
the right to move freely within the country,
to leave it…" (Article 10). So too does the
ICCPR. Although Article 12 of the ICCPR
states that the right to liberty of movement
and freedom to choose one's residence within
a territory and the right to leave a country
may be restricted by law, these restrictions
must be necessary to protect national
security, public order, public health or morals
or the rights or freedoms of others, and "must
not nullify the principle of liberty of
movement" as stated by the Human Rights
Committee. Restrictions on freedom of
movement should only be imposed if they are
absolutely necessary, and non-discriminatory
and proportionate in terms of their impact
and duration. The restrictions imposed on
Tunisia's former political prisoners clearly
do not meet these criteria.
(this is but a part of FREEDOM OF MOVEMENT in the report)
ACT NOW
The relentless harassment of former
political prisoners is denying hundreds of
people their fundamental rights and is
emblematic of the Tunisian government's
intolerance towards any criticism or
dissent, past or present. The prisoners
have already been punished, many of
them after unfair trials and for activities
that should not be criminalized. They
should now be free to rebuild their social
and family lives, find paid employment,
and access appropriate medical care. They
should also be free to exercise their rights
to freedom of expression, assembly and
association – rights for which many of
them have already spent years in prison.
Please write to the Tunisian authorities
and call on them to:
_ end the harassment and stigmatization
of political prisoners after their release;
_ end the imposition of abusive or
arbitrary measures of administrative
control on former political prisoners;
_ ensure freedom of movement to
former political prisoners and allow them
to reintegrate into society, through
contacting their social networks, finding
employment, accessing health care, and
obtaining official and identity documents,
including passports;
_ repeal all provisions in the Penal Code,
the Press Code, the 1969 law on public
meetings, the 1959 law on associations,
which criminalize the peaceful exercise
of the rights to freedom of expression,
association and assembly;
_ stop the harassment, arrest,
prosecution and conviction of
individuals for peacefully exercising
their right to freedom of expression,
assembly and association;
_ grant legal registration to NGOs
working for the rights of former political
prisoners, including the International
Association for the Support of Political
Prisoners and Liberty and Equity;
_ undertake a thorough review of the
laws, policies and practices that led to
the victimization of hundreds of Tunisians,
and adopt a comprehensive plan to
rehabilitate victims of state abuses.
Adequate reparation should be provided,
including compensation, restitution,
rehabilitation, measures of satisfaction
and guarantee of non-repetition, as well
as bringing to justice the perpetrators of
human rights violations.
PLEASE WRITE TO:
President Zine El 'Abidine Ben 'Ali
Palais présidentiel
Tunis
Tunisia
Fax: +216 71 744 721
Salutation: Your Excellency
Lazhar Bououni
Minister of Justice and Human Rights
31 Boulevard Bab Benat
1006 Tunis - La Kasbah
Tunisia
Fax: +216 71 568 106
Salutation: Your Excellency